2017 Lenten Series: Faith and Doubt
Join us in March for our 2017 Lenten Book Series on Faith and Doubt. Refreshments are served before and after discussions, which run from 7:00 p.m. to 8:30 p.m. All are welcome, regardless of faith or religious practice. Sponsored by Old First's Adult Education Committee.
---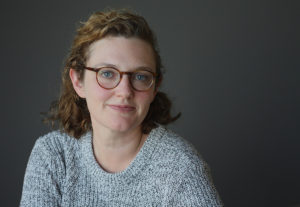 March 1 | Book Launch: Macy Halford's My Utmost: A Devotional Memoir
Join us for excerpts and discussion of Macy Halford's new book, My Utmost: A Devotional Memoir. Moderated by Jessica Stockton Bagnulo. Copies of My Utmost will be available for purchase.
My Utmost: A Devotional Memoir is a beautifully written and heartfelt memoir by a young woman from Texas, exploring the Evangelical Christianity of her childhood and its meaning to her in the present, through the classic daily devotional My Utmost for His Highest. Raised in a believing household by her beloved grandmother and mother, Macy Halford leaves Dallas for college and a career in journalism in New York City. As her work and friendships increasingly take her into a more secular world, Halford finds her Evangelicalism evolving in interesting directions. Yet she continues to read My Utmost for His Highest—a classic Christian text, beloved by millions around the world—every day Halford gives us a captivating and candid memoir about what it means to be a Christian, a reader, and a seeker in the twenty-first century.
7pm | Ash Wednesday, March 1 | RSVP on Facebook
---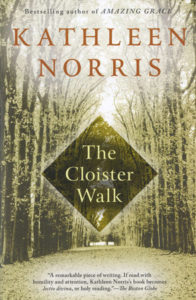 March 8 & 15 | Book Discussion: The Cloister Walk by Kathleen Norris
Join us to discuss Kathleen Norris' The Cloister Walk, the story of a woman who explores her faith and confronts her doubt in a Benedictine Monastery. Moderated by Old First members. 

Why would a married woman with a thoroughly Protestant background and often more doubt than faith be drawn to the ancient practice of monasticism, to a community of celibate men whose days are centered on a rigid schedule of prayer, work, and scripture? This is the question that poet Kathleen Norris asks us as, somewhat to her own surprise, she found herself on two extended residencies at St. John's Abbey in Minnesota. Kathleen Norris gives us an intimate look at how religious life fills a gap in the soul. Her poetic sensibilities internalize the monastery as a symbol of spirituality, with its sanctity and humor, questioning and uncertainty, rhythm and vigor. In this stirring and lyrical work, the monastery, often considered archaic or otherworldly, becomes immediate, accessible, and relevant to us, no matter what our faith may be.
7pm | Wednesdays, March 8 and March 15 | RSVP on Facebook
---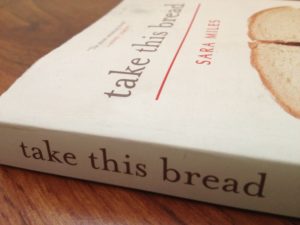 March 22 | Book Discussion: Take This Bread by Sara Miles
Join us to discuss Sara Miles' Take This Bread, an unexpected and terribly inconvenient Christian conversion as told by a very unlikely convert.
Early one morning, for no earthly reason, Sara Miles, raised an atheist, wandered into a church, received communion, and found herself transformed–embracing a faith she'd once scorned. A lesbian left-wing journalist who'd covered revolutions around the world, Miles didn't discover a religion that was about angels or good behavior or piety; her faith centered on real hunger, real food, and real bodies. Before long, she turned the bread she ate at communion into tons of groceries, piled on the church's altar to be given away. Within a few years, she and the people she served had started nearly a dozen food pantries in the poorest parts of their city. Take this Bread is an affirmation of social justice and social service Christianity, a witness to the mystical power of the sacraments, a moving spiritual autobiography and a bold theology of the Body of Christ.
7pm | Wednesday, March 22 | RSVP on Facebook