Moving and Shaking: Short Road Trip for the Pews During Restoration
It was quite the schlep, but well worth it. A gang of strong people (in faith as well as muscles) helped move the pews out of the way for the workers who were clearing the sanctuary of asbestos (as you can see, we're doing asbestos we can).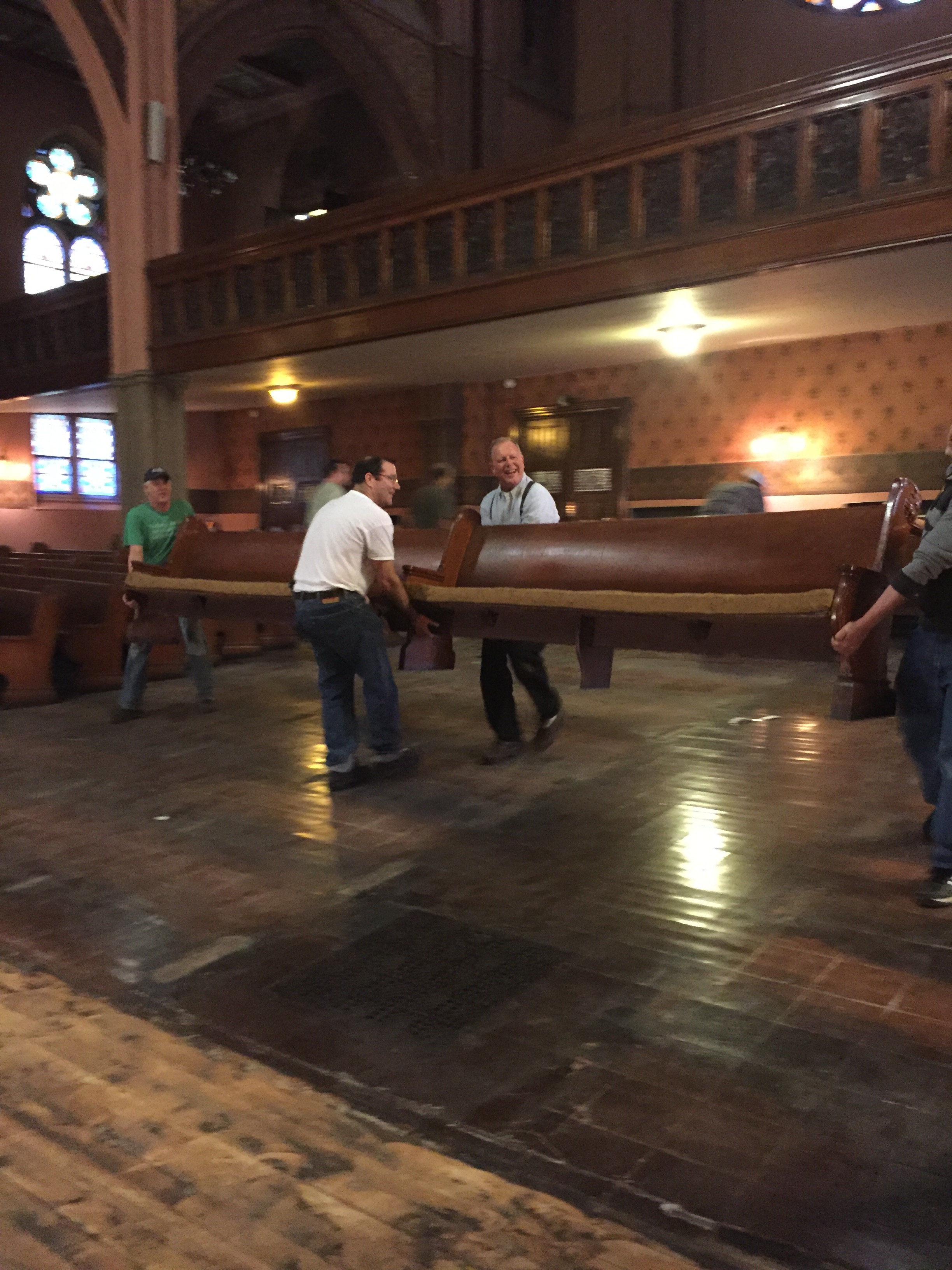 The removal process took just two weeks, thanks to the hard work of the staff at Degmor Environmental Services. This procedure included removal of the Kentile floor tiles and the matting underneath. Also gone: pipe insulation.
The schedule was right on time, and it happened like this: the first week was dedicated to the front half of the sanctuary, and the second week focused on the back half.  Also involved in the job: constant hourly monitoring of air quality around the building, at six testing stations.
Our task, then: moving the pews out of the way twice, on Saturdays. And they're not as light as you may think – that's some pretty solid wood.
The two crews included Michael Daves, Chloe Carter-Daves, Phil Alexander, Lance Gangemi, Paul Chandler, Ron Sklar, Peter Ripley, Alex van Voorhees, Wayne Adams, Kent Adams, Frank Adams, Tony Stanzione, John Dyck, Buck McAllister, Burk Bilger, Jabe Ziino, George Figueroa, and Abraham Barrios.
Pastor Daniel Meeter also lent a hand, and he says, "What I love about moving pews is that you get to experience the raw realities of the sanctuary but freed from our usual orientation. I'm thinking about the slope and the shape of the floor, the sound of the floorboards, the weight and the length of the pews, and the subtle shifts in light from side to side and front to back. The sanctuary is full of movement. Like we're pilgrims inside."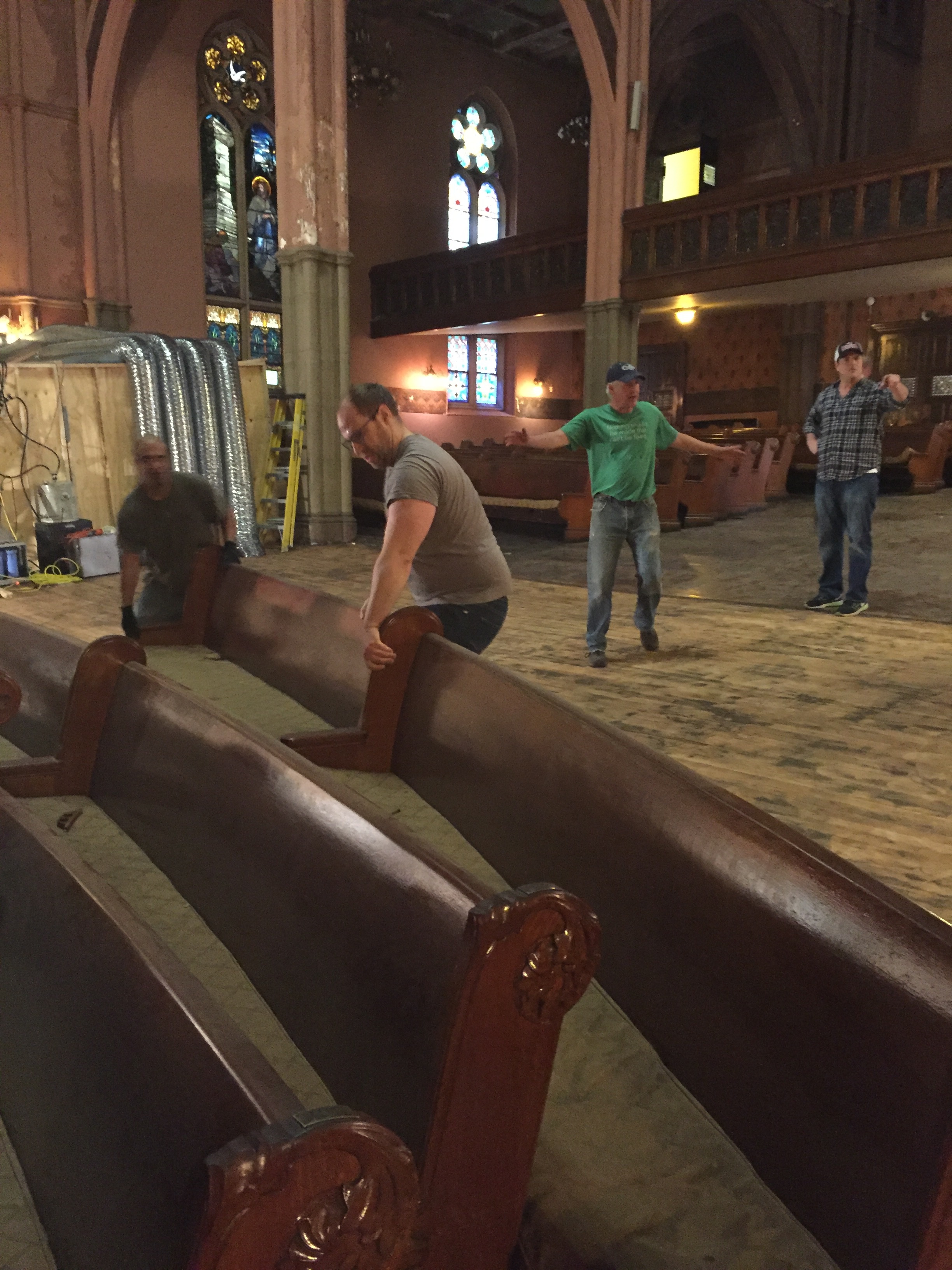 Looks like the pilgrims are making progress.
Click here to take a quick look at some of the pew-moving in action (thanks to Phil Alexander for the video and the photos!).
Stay tuned for more updates on the rebirth of our sanctuary and the good people helping to make it happen.