Staff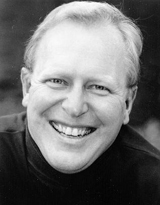 Rev. Dr. Daniel Meeter, Pastor
The Rev. Dr. Daniel Meeter has been the pastor and teacher at Old First since 2001. He was ordained to the Reformed Church ministry in 1980, and has served churches in New Jersey, Michigan, and Ontario. He earned a Ph.D. from Drew University in 1989, and has published two technical books in theology as well as many articles. He is married to Rev. Melody Takken Meeter, director of pastoral care at the Lutheran Medical Center of Brooklyn. They have two grown children and two grandsons. Daniel is interested in everything, but his special loves are classical music, architecture, languages, geography, and the borough of Brooklyn.
Sermon Blog by Pastor Meeter | Books by Pastor Meeter
Contact Pastor Meeter: Office (718) 638-8300, Mobile (718) 614-9763, Email d.meeter (at) oldfirstbrooklyn.org
---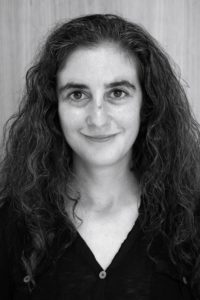 Aleeza Meir, Organist and Pianist
Organist Aleeza Meir is an active performer based in New York. Raised as a homeschooler, she pursued her musical studies independently with celebrated fortepianist Malcolm Bilson – who called her one of the most talented students he'd ever had – and Pulitzer Prize-winning composer Steven Stucky.
Her organ playing won her a prize at the Otto B. Schoepfle National Organ Competition in 1988. Her work with singers and choral groups in particular has established her as a sought-after accompanist and collaborator and, along with her skill on piano and harpsichord, gives her unusual scope in terms of repertoire, technique, perspective and interpretation. As a soloist, she has performed in North America, France and the Czech Republic, and her career has included performances in a wide variety of venues and capacities, ranging from concerto soloist to continuo player.
Besides playing and overseeing music at Old First, Ms. Meir performs regularly with John Rutter at Carnegie Hall, and is Principal Pianist for the Brooklyn Youth Chorus.
---
Sandra Francois, Office Manager
Sandra has been with Old First since August of 2004. Her many and varied skills allow her to handle all office related items, referrals, and rentals of the facilities. She will probably be your first contact when reaching Old First.
---
Abraham Barrios, Sexton
Abraham has been taking care of the physical plant of Old First since 2002. In addition to his regular care of the church, he is also available for events and rentals at Old First for an additional fee.
---
The Consistory is the governing body of Old First. All are volunteer positions held by church members, each of whom serve a three year term. Persons who serve are elected by the congregation and ordained as Elders or Deacons in the manner of the Reformed Church in America.